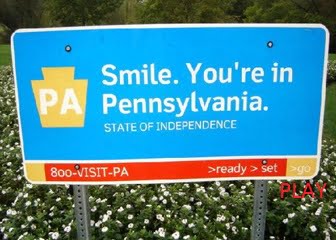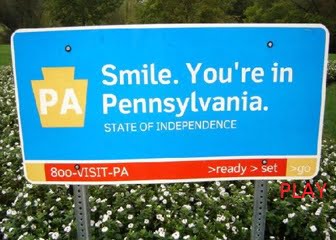 Pennsylvania borders New Jersey, one of the states that have legalized online poker. As such there is pressure on Pennsylvania from its residents to follow suit and pass a poker law that also accommodates online poker. Twice hearings have been scheduled to discuss the way forward for online gambling, and both times the hearings were cancelled. One of the hearings on the future of online poker was scheduled for October 21st while the second one was expected to be October 27th. Nevertheless, John Payne, who is the state's Gaming Oversight Committee chairman, says the issue is still alive.
Apparently, the delay in passing the relevant state laws emanates from the need to consolidate the requirements of all the gaming sports and catering for them in one gambling law. In March this year, Payne expressed his commitment in making sure the gaming environment is healthy. He is not just concerned about online poker but also poker and other betting games that take place within brick and mortar casinos. He would like to see a situation where the state laws lead to collection of reasonable amounts of revenue from online gambling as well as regular gambling in casinos and other public places.
Pennsylvania's Legislature to Look beyond Online Poker
Although residents of Pennsylvania have been eager to see the enactment of the state online poker law, they would also like to see other sports that fall under online gambling catered for. As for the legislature, members have been checking out various betting games even within conventional casinos with a view to regulating them under state laws.
Among the gambling activities the state is evaluating are online lottery sales; tavern gaming; slot machines in airports and betting parlors; resort casino activities; and a host of other events that accompany gambling. Casino owners would particularly like to see the state laws allowing them to serve alcohol for more hours than currently permitted. It is uncertain how liberal the state laws will be, but considering that the budget deal calls for discussions of give and take, proponents of online poker and liberalization of other betting games and related activities may have many of their proposals accommodated within 2016.
Challenges to the Online Gambling law
John Payne is a proponent of online gambling. However, there is a formidable group of lobbyists in Pennsylvania that is against online gambling and sometimes Payne has become their target of attack. One such group named Coalition to Stop Internet Gambling has particularly been vicious, using public ads to attack Payne. However, Payne is unperturbed as he has a big number of iGaming enthusiasts urging him on with the fight for favorable legislation on online gambling. It also seems like some legislators want to frustrate online gambling through tax laws. While some have proposed an understandable 14% tax on gaming revenue, others have suggested a hefty 54%.
The State Of Casino Activity in PA
Brick and mortar gaming venues in Pennsylvania are vibrant with activity including poker. In 2004, the state legalized use of slot machines in fourteen unique locations. Conventional casinos within the state account for around 5,000 slot machines and legislation continues to allow for more gaming tables within those casinos. So, despite the slow pace legalization of online gambling has taken, betting activity in ordinary casinos is thriving. In fact, the state laws allow the casinos to operate 24/7.
As for the gambling age allowed, the state laws permit teenagers to engage in pari-mutuel betting activities after attaining the age of 18yrs. However, they are allowed to play on gaming machines only when they have attained the age of 21yrs.