The US Poker Sites landscape is not what it used to be considering the poker gaming portals which still allow US players are quite thin on the ground. However, some of the best sites are still operational and while don't allow US poker players, it's still easy to play poker in the USA on an internationally licensed poker site. Many such sites like BetOnLine are hugely popular with fast and easy deposit methods. These sites continue to grow and there is a raft of high quality portals available for the US player to wager for real money.
Overview
Currently, the range of US poker sites depends on the future developments of online poker as past developments has greatly affected online poker for gamblers in the United States. Adding to the complex nature of this legal issue are the new forms of poker sites – for instance the subscription-based poker rooms – which defy classification under traditional US gambling laws. But since the UIGEA legislation was challenged in court, changes in legislation have begun and legitimate US poker sites are very much back in business but only in certain states. Moreover, there are a number of financial institutions and banks which will now facilitate debit/credit card transactions in the regulated states.
Players now await the US Government to fully enact federal legislation that will see these developments in online poker replicated country-wide. As of 2016, the online poker industry is fully regulated and licensed in the states of Nevada, New Jersey and Delaware. However, online poker is yet to be legislated and there seems to be no intrastate deal on the agenda for players in following US states: Florida, Wisconsin, Illinois, Kentucky, Louisiana, Oregon, Texas and California.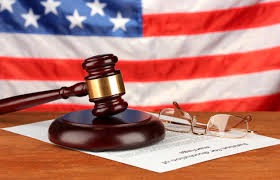 Even though the sites may not match their European counterparts in matters of traffic, it's still better to say that the complexities surrounding US poker sites have been royally knocked down by the very same legal grey area which surrounds them.
United States Poker Sites
There are many Americans who are in search of US poker sites that are legal because the legislation around gambling is not quite clear to them. Consulting the relevant state legislation ensures you are aware of the requisite legal structures before playing online. While a number of these states restrict poker rooms from operating, they do not prevent players who are using sites that are regulated internationally.
As such, you will find there are a host of US Poker Sites of very high repute up and running that you can enjoy your gaming winning pleasure. As a poker player, all you need then is to have the right information before you can and sign up for the right poker rooms. As a rule US poker sites are based in the USD currency, accept US-based players and host a good number of poker players during the peak periods. To start you off, below are a few of the poker sites whose licensing and regulation allows them to accept players from the United States;