Poker has exploded into the mainstream not long ago. Not long ago people thought that poker was a hardcore gambling game created by the devil in order to ruin people's lives. Luckily, things have changed for the better, and in modern times people appreciate the depth of the experience that poker has to offer to people that get engaged with it. And this means that poker gets really widespread on many different platforms. And one of the most important new platforms that you can play poker on is the applications.
This little article will share with you the best free poker apps where you can play free online games.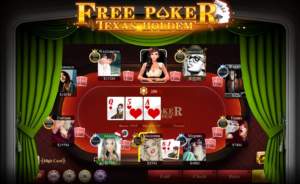 So, onward to the meat of the article… our first choice on free poker apps would have to be Zynga Poker. If you've ever used Facebook, then you know of this app, because millions of Facebook users have gotten to know how fun this app is through Facebook. Zynga poker is the king of the online free poker apps. The app itself is really simple to install and use, and you'll get the hang of it almost immediately. After all, millions of people that use this app on a daily basis can't all be wrong. There's the option of having fast tournaments here, which means that if you fold a hand then you'll be redirected to another table immediately. This will increase the speed of games significantly, making it all the more fun for you to play poker.
The World Series of Poker is next in line among the mobile apps. This too is one of the few top free poker apps you can use in order to play poker at your leisure. The WSOP is a brand in the world of poker, and this app is not a disappointment. It features a great design, and being designed by world-famous studio EA, this is not something to be surprised of. Also, the software is top notch, and a unique aspect of this app is that you can play Pot-Limit Omaha, in addition to being able to play no-limit HoldEm. This will spice up your poker life quite a bit, and will leave you wanting for more.
If you want to see poker on the other hand, as opposed to playing it, then we have an option for you as well. There's the Poker Central application that you can use in order to see poker games from tournaments and tables from all around the world. As you know, watching poker can not only be the most fun experience that you can have, but it can also teach you a lot about the game itself. The only drawback as to this application lies in the fact that its programming isn't really up to par with the top applications in existence, but if you really want to see high quality poker games, then you should definitely try this app out. Also, don't expect to find WSOP games here.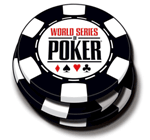 So, if you want to get the best poker desktop apps, then you won't need anything more than the ones that we've mentioned in the previous paragraphs. Of course, there are many other applications on the market as well, some free, some somewhat expensive. Some are good, and some are bad. Some are made for watching poker, and some are made for playing poker. Regardless, you'll do well to try these ones out and see if you like them. And chances are that you will indeed like them as they are among the best of the best in the field, and as we mentioned previously, millions of people that use these applications on a daily basis can't all be wrong.
Take a look at the top poker sites that offer desktop and mobile free poker apps to try.