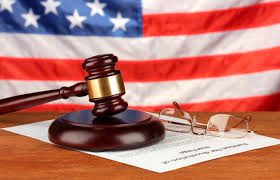 In the US, revenues from poker may have dropped in recent years, but that is only in line with what is happening elsewhere in the economy. The US is one of the countries where the game of poker is well established. There are few people, for instance, who have not heard of the popular Las Vegas casinos. What is, however, relatively new to many people is online poker. Yet online poker is one of the betting games that can earn the country lots of revenue if well regulated. Of course, some US states have identified that opportunity and have passed state laws to regulate online poker.
US States that have legalized online poker
Any US resident or visitor who wishes to play online poker without looking over their shoulder will be at home in New Jersey, Delaware, as well as Nevada. Those are the three states that had officially legalized online poker as of 2013. Nevada, the state famous for its casino city, Las Vegas, led the other states in legalizing online poker. That means that the avid poker players who grace the brick and mortar casinos can continue their experience online whether they are playing poker as a hobby or a profession.
The mystery surrounding online poker has diminished with the three states having made the online game legal. There is, therefore, not much fear now that online poker may be detrimental to the economy of individual states. On the contrary, interested states have begun to see the possibility of collecting additional revenues through sites that host online gambling. Following this new outlook, there are a number of states that are likely to be more liberal and make online poker legal. These states include California and Washington; Pennsylvania and New York; New Hampshire and Massachusetts; Louisiana and Illinois; as well as Texas.
How the State Protects Individuals
One positive aspect of legalizing online poker is that it becomes easy to let poker players know the sites that are legal, and thus protect them from unscrupulous hosts who may end up swindling players of their money.
At the same time, there is liberty in the states that have legalized online poker to sign in as a player even when the person does not live within the state. Some sites may even allow someone to make cash deposits from wherever they are outside the state. Such deposits are held safely by the site and the only restriction is the actual location of playing. As things stand, it is necessary that a player be within the borders of the state that has legalized online poker in order to participate in the online gambling.
A good example is a poker enthusiast in the state of Washington. Such a player can sign onto a gambling site within Nevada where poker is legalized and even deposit cash while still in Washington. That money is held safely and the player can use it on the poker hosting site when physically within the state of Nevada.
Beware

Just because a site accepts a poker player's registration does not mean the site is legal. Sites that are legally hosting poker games may refuse admission to players who do not qualify to play within the concerned state, but most sites operating illegally usually do not have restrictions. While such easy admission may excite an American poker enthusiast, such sites are also risky to the player whose safety of deposits cannot be assured – at least not by any state authorities.
The good news is that it is easy to establish online if a website that is hosting online poker is legal in the US or not.