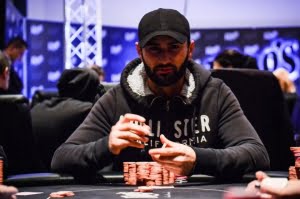 The PokerNews Cup that began with Lithuanian Rytas Staniukynas taking the lead in Day One's main event is nearing the end, where the champion of this ninth edition of the tournament will take home a decent €37,229. Staniukynas came on top in a list of nineteen survivors. Day Two's Main event has seen Daniel Can top the list of poker players competing. During this event, 60 competitors fell on the wayside even before the poker competition could get to level 2. This was a competitive event where some formidable poker players from earlier competitions joined the pack and made the competition at King's Casino all the more stiff. Not surprisingly, many of those who were eliminated early had begun with short stacks.
Day's Elimination Surprise
The Czech Republic is liberal when it comes to the state poker law, and so the PokerNews tournament has entries from all across Europe and beyond. Surprisingly, some poker giants who had come into the day's main event with enviable stacks of chips did not qualify to play on Day Three. Sixteen of the 190 poker competitors of the day qualified to play in the PokerNews Cup finals.
What must have surprised many poker fans is the fact that players like Rytas Staniukynas, Jens Dengler and even Tomas Steponkus did not make into the list of finalists. Staniukynas had come into the event with 446,000 chips; Dengler with 412,000; and Steponkus with 339,500 chips. In fact, apart from Rytas Staniukynas who won some prize money – €1,183 – for securing himself Position 24 in the tournament, the other two left empty handed. Dengler is German and Steponkus is Lithuanian.
Finalists Proceed With High Stacks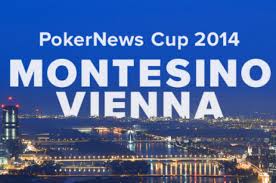 By the end of the day's main event, the leader Daniel Can, who is German and a professional poker player, had accumulated 3,445,000 chips, followed at a distance by Hermanus van Beek from the Netherlands. Third place in chips count was Marian Uharcek from Slovakia with 2,610,000 chips.
It's a relief for the remaining PokerNews Cup competitors to know that each is guaranteed some amount of money at the end of Day Three's poker game. The first player to be eliminated will actually take away €1,765 as cash prize, and of course, the other cash prizes will be higher. The players going into Day Three with a high stack of chips compared to the rest have a relative advantage in that they can afford to make a number of losses and still survive and play with better luck.
Those coming close to Daniel Can, Hermannus Beek and Marian Uharcek in chips count include German player Philipp Kaempf with 2,325,000 and Claudius Istrate, also German, with 2,090,000 chips. The other poker players who made it to Day 3's finals included Gerald Hiebler with 1,770,000 chips; Thomas Pedersen with a count of 1,640,000; Benoit Kuhn with 1,510,000; Christian Voss with 1,335,000; Gjergji Lazer with 1,105,000 chips; Brian Joseph Lim with a count of 1,020,000; Christian Waldemar Dieter with 960,000; Jurgen Melan with 940,000 chips; Robert Markus Manner with a count of 695,000; Jakub Kramer with 685,000 chips; and Sasa Klein whose stack totaled 180,000 chips.
Clearly, Germans have dominated the poker Cup taking most of the top slots so far. Poker fans both in the Czech Republic and Germany, including those who have halted their online poker games to follow the PokerNews Cup in Rozvadov, must be wondering whether a German will take the championship or if a player from the host country or neighboring Slovakia will take the lead. However, like other gambling games, it is very difficult to predict the outcome of a poker competition with certainty. It is a wait-and-see situation for the live fans at King's Casino and those following from afar.