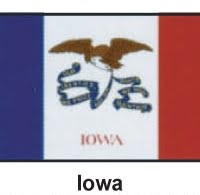 People in the state of Iowa frequent the casinos that exist and engage in the different gambling activities available, including the game of poker. The state laws in Iowa allow for particular betting games within brick and mortar casinos, and so there is no danger of patrons being rounded by the police for illegal betting. There is, for instance, a state lottery; some pari-mutual betting; and, of course, the not-so-many casinos offering poker and such other betting games. For someone to legally participate in betting in these casinos, the minimum age of 21yrs must apply.
As in other countries all over the world, or even other states in America, various local communities are more inclined to gambling than others. As such, investors in the business of providing gaming facilities assess the local trend before making a decision whether to run a casino or not. When it comes to the vast state of Iowa, it may help to know the counties that do offer gaming facilities; places where locals and visitors can pop in and play a game of poker or any of the other legal betting games.
Poker enthusiasts who are not much interested in online poker but would rather they interacted live with other poker players can find convenience in the casinos that are fairly spread over the state. Those include casinos in the counties of Pottawattami, Monona, Des Moines, Dubuque, Worth, Lyon, Woodbury, Scott, Clayton, Black Hawk, Tama, Polk, Washington, Clark, Clinton, Palo Alto and Greene. As long as poker players as well as their hosts observe the law regulating gaming activities in the state, Iowa offers a friendly gambling environment.
It is also important to keep updated with the changes taking place and affecting the way gambling is conducted on the ground. As from 2015, for instance, the state laws have become specific about the mode of payment when it comes to stakes in poker and such other monies. It is illegal now to accept credit cards in the state of Iowa. In short, anyone playing poker in Iowa, whether from a conventional casino or from a website offering online poker services can only pay in cash or check; or even use a debit card. That is to say that there must be proof of the person being liquid. This bit of legal provision is meant to restrict people in Iowa from going into debt as a result of playing poker and other betting games. In fact, Senator Tony, Bisignano who suggested the piece of amendment barring the use of credit cards in poker rooms and such other gambling places, asserted that it is not just professional poker that gets people into financial woes. Social gambling is just as bad.
Online Gambling in Iowa
Whereas the state laws barring the use of credit cards are bound to apply to online poker as well, the freedom to engage in online gambling within the state of Iowa still remains. There are many sites available, some hosted within the state and others outside Iowa. One thing, though, that online poker players from Iowa need to check out first is the legality of using real cash in the various sites outside Iowa. It is advisable to avoid using real money to pay for online gambling on sites hosted in states like New York where there are restrictions. In fact, it is important for any player engaging in online poker on such sites to do some due diligence first because some may be hosted by unscrupulous people who do not care about the law. Yet, if caught breaking the law, the poker player may be held personally liable and possibly lose all monies spent.