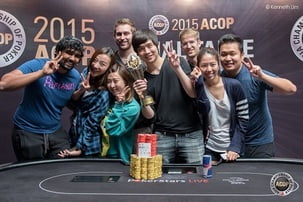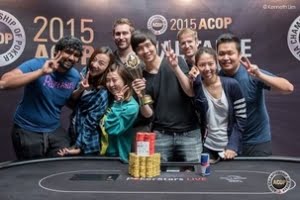 Poker, for many players, begins as a hobby and then develops into a serious income stream. That is how a good number of renowned poker players began, including the young finalist in the just concluded WSOP tournament, 23yr old Thomas Cannuli. Online poker is, therefore, a welcome platform for poker players, whether they want to play poker merely as a pastime or play and horn their professional skills. This time, however, Jimmy Zhou was honoured with the coveted gold spadie within the precincts of a brick and mortar casino in Macau, where his poker prowess outshone every other player. Zhou was so excited he was lost for words and he said as much to the journalists who interviewed him immediately after his big win.
Owing to the enthusiasm that poker players have shown for the short duration various state laws have accommodated online poker in the US, owners of various hosting sites have decided to cash in and host serious competitions where there are respectable amounts of prize money. Poker Stars is one such poker hosting site. However, PokerStars has a common interest with other stakeholders in the poker fraternity, and that fact is clear from their sponsorship of the Asia Pacific Poker Tour (APPT) that culminated in the final leg at Macau.
This year, the finals took place between 30th October and 15th November in the Hong Kong city and Jimmy Zhou became the lead in the tournament taking away a whopping HKD $5,885,000 (Hong Kong dollars) in prize money. Zhou is an avid poker player, though he was not the most familiar of faces. Poker fans seemed to be more familiar with Connor Drinan, a fellow competitor in the poker tournament. Drinan is Mexican while Zhou is an American of Chinese descent. He is also known by the name, Zhou Zhou.
Prize Money in the 2015 ACOP Final Leg
Macau has always been viewed as the Las Vegas of China when it comes to matters of poker, and there was no shortage of competitors and poker fans in this year's event. The other finalists who joined Zhou in the APPT ACOP tournament included, Thomas Ward, who came 2nd overall and won $482,000 in prize money; Nan Tu, who ranked 3rd and took away $311,000; Hsien Yuan Yang, who took 4th position and scooped $249,000; Connor Drinan who was number 5 and won $196,000; Qi Luo who won $155,000 in 6th position; Xixiang Luo who won $124,000 in 7th position; Sergey Lebedev, who came 8th and won 101,000; as well as Guoliang Wei who took the 9th position and took home a respectable $78,000. Many among these poker finalists will, definitely, be looking forward with enthusiasm to next year's APPT.
Prize Money in Hong Kong Dollars
The APPT is said to be the richest, and this year 27 poker players benefitted from it by winning cash prizes. At the end of the tournament, the few lucky poker giants who took home the big sums of money had it in even bigger figures in the local currency. The prize money for New Zealander Thomas Ward translated to HKD 3,736,000; for Nan Tu came to HKD 2,411,000; for the Taiwanese Hsien Yuan Yang translated to HKD1, 928,000; while that for Connor Drinan who is Mexican came to HKD 1,519,000. Qi Luo, yet another Chinese had a figure of HKD 1,205,000 and for Xixiang Luo, a Chinese as well, came to HK$964,000. The main event in Macau took five days, which means there was a lot of economic activity going on in this Chinese peninsula, some of it outside of poker.