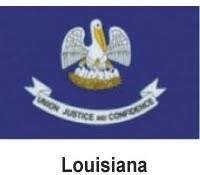 Louisiana is one of the major states of America for casinos because this state possesses 22 casinos that are serving their residents. Everything suggests that environment is perfect for introducing online poker to add more excitement among people of Louisiana. There are many people that are living in this state are demanding that online poker should be introduced by the state.
In this state alone people spent more than $2.4 billion in casinos and that have lifted the Louisiana up to 5th position in the entire nation getting revenue from casinos. This has given wake-up call for the politicians that they should make online poker legal in the state so that revenue could be increased rapidly.
In 2013, Law makers asked from the Senate Committee on Judiciary and House Committee on the Administration of Criminal Justice that they should provide complete report on online poker and other online games. They demanded the reasons, how legalizing these games will affect the state with what are the right methods that should be used for implementing online poker legally.
The joint committee will take the inputs of various government officials such as The Office of the state police, Office of the Governor, Gaming Division of the Attorney General, The Louisiana Gaming Control Board and various other parties for seeking benefits and demands of online poker and other games. It is the first step that is going into the direction of legalized online poker and casino games. This movement is being lead by State Rep. Mike Huval and all the lawmakers have voted for conducting study on online poker with 62-22. It is very clear that law makers are in favor of making online poker legal under any condition.
One of the most interesting things to see is that Gov. Bobby Jindal would give green signal to online poker. He is known as conservative superstar that has not indicated anything as yet. The joint committee had presented their report to state legislators in 2014 with the chances of online poker will be legalized in this year. It is very important for Louisiana that they should legalize online poker because they are the inventor of this amazing game in1820. It is the home for various poker communities and most famous Harrah's New Orleans.
Online poker is facing hurdles that should be removed as soon as possible. According to the 1997 law, it is illegal to play gambling on computers in Louisiana. It is important that this law should be removed before legalizing online poker.
When Will I Get to Play Online Poker in Louisiana?
Louisiana is known as the conservative state but it is one of the best places where you can enjoy casino games from various service providers. Best thing about online poker is that brings lots of revenue that this state requires and there are great possibilities of Louisiana legalized online poker before 2016.
How Large is Louisiana's Poker Market?
Louisiana population is more than 3 million with 300,000 adults are living in the state. So, there are huge potential of online poker players. These numbers are equal to Ireland where online poker is not legal.