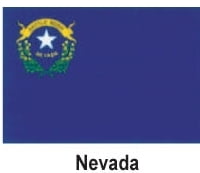 Online poker was introduced to the citizens of Nevada in April of 2013 and all the people of Nevada were really happy that they can now play online poker from their home, legally. Similar to casinos, online poker was loved by the numerous people of Nevada and within few months there were many online poker rooms offered to the residents. Nevada authorities started giving new license to service providers so they can legally offer their services.
Poker Atlas possess list of legal online poker sites where you can enjoy online poker without any fear of facing serious legal issues. Ultimate Poker was the first site that offered online poker with real money legally in the entire US. They started providing their services from April 30 of 2013 and till 1st august of similar year; they served millions of people.
WSOP  is another major service provider in the poker industry that is offering their services to people from October 2013. This site is officially owned by Caesars Interactive Entertainment and they are also offering some other poker websites. Perhaps, they are seeking ways for becoming number one online poker service provider in the entire USA.
They are world's biggest company that offers online gambling and they are enjoying $8 billion revenue per year. They own casinos in almost all the states of United Nations that allow gambling legally.
According to Nevada laws, licensed service providers can offer their services to other states those offer online gambling legally. For example WSOP.com is offering their services in New Jersey since 2013 and pool of people are shared sometimes for making online poker challenging.
There are some other big names that offer games with real money live and done great business in the first quarter of 2014. International Game Technology, The Shuffle Master, Real gaming, Bally Technologies and many others possess online poker license from Nevada and most of them are in process of going live very soon.
What Are the Online Poker Games Like in Nevada?
Nowadays, people are paying too much attention to casino games particularly online poker game. Earlier versions of Paradise Poker, only 800 people played online games but in 2013 there were millions of people playing online poker. If more than 200 people play online poker in Nevada then it is considered to be a good night for the online poker.
Sunday million PokerStars was the favorite of people in beginning of online poker where people will get guaranteed $15,000 as grand prize. In weeknights there were dozens of people showing their online skills and winning whatever there was to win.
Nevada has very small population and that is the main reason why they are not making too much from online poker. There is no denying that online poker industry is blooming and there is great future of online poker.
There are many service providers that have headquarters in both Nevada and New Jersey so they will offer online poker to almost all the online players in the entire United States.