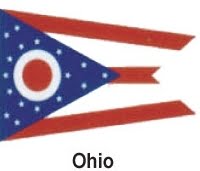 Ohio is very new state in the casino industry and recently in 2012, it opened two casinos. After that step it has gone in the right direction as there are series of casinos opened in the entire state that generated more that $493 million well before September 2013. For state it was profitable deal as they secured revenue of $138 million as taxes. All the casinos offer seven racinos and following years state opened more racinos for satisfying the people demand.
Ohio introduced casinos to the residents only after witnessing the great profits generated by West Virginia and Pennsylvania by offering casino services to their residents. Casinos become legalized in West Virginia and Pennsylvania since 2000 when government voted for making casinos legalized.
In 2013, there were no online poker bills or any debate in making online poker legal. There was no interest showed by various gambling organizations so senators passed the law to crack down the online poker offering internet cafes that dot the Ohio and more than 600 internet cafes were cancelled by the state.
These cafes were the particular place where slot machines were replaced by the computers and people played online casino games. These cafes existed throughout the loopholes in Ohio law and new laws made payout illegal if the total amount is more than $10.
There are two ways of looking at online poker situation: First were the slot parlors that were in old pizza Huts and strip malls all across the state and Senate wanted to protect these places. Statewide gambling was the only option that could stop the number of increased problems in throughout Ohio. Republican Sen. Larry Obhof stated that they don't want to make law that enables people to play such gambling games in the Ohio.
The second way to look at this situation was that online poker will provide much need state revenue that can be utilized for the development of the state. This was the smartest move that lawmaker made because legalizing the casinos provided $140 million for the state protection.
In case the first situation is true then there are lot many reasons to fear because there is no scope of online poker in the state, if this statement is really true. If the second statement fits with the current situation then there are great chances that very soon people of Ohio can enjoy online poker directly from their house. If West Virginia and Pennsylvania make the online poker legal then it can affect the lawmakers to legalize the online poker.
When Will I Get to Play Online Poker in Ohio?
It is very tricky situation because state is not bothered about providing legal protection to online poker but they are enjoying great revenue that comes from the casinos. If they feel that they can double the state income simply by making online poker legal then Senate might take strict actions for making online poker legal. Providing particular bill for making online poker legal can reduce lot of time that is required for introducing the law to the entire state.