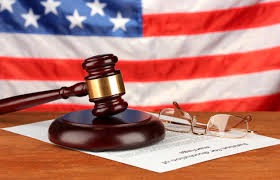 The controversy surrounding the legality of online poker in the US is unusual considering that the free market system is a major cornerstone of the American way of life, especially when poker is more commonly referred to as 'America's card game'. To expert players and the general public, poker is a sport and that's the reason it's now a televised event on TV. Contrary to what some people may think, there's no federal law in the US that specifically outlaws playing poker online. However, state laws may or may not forbid online poker depending on the state you are in.
The Federal Wire Act, also known as Interstate Wire Act, which was passed in 1961, prohibited the operation of all betting businesses. This, position was however reversed in 2011 by the Justice Department, which stated that the Federal Wire Act only applied to sports betting.
Passed in 2006as part of the Safe Ports act, the Unlawful Internet Gambling Enforcement Act
[UIGEA] criminalized accepting payments from illegal online gambling. As a practical matter, "illegal online gambling" was not defined and because the Wire Act solelyapplied to sports betting, online poker was not prohibited. Although UIGEA did not render online poker as illegalunless state laws indicated otherwise, it made life harder such that many online poker rooms stopped accepting US players.
Poker Player's Alliance
Founded in Washington in 2005, the political advocacy group Poker Player's Alliance [PPA] was formed to protect USpoker players'rights. Their brief includes reversing UIGEA plus fighting to legalize online poker. Multiple congressional bills have been tabled to amend UIGEA and make an exception for online poker but none have passed so far.
Black Friday
On April 15, 2011, the DOJ [Department of Justice] shut down the three poker sites with the most traffic [the Cereus Network, Full Tilt Poker and Poker Stars] on charges of fraud and money laundering which violated UIGEA.In July, 2012, the U.S. government dismissed the suit "with prejudice" though a criminal charge against the three still held. Full Tilt Poker and PokerStars would eventually settle without admitting guilt. The Black Friday events didn't criminalize online poker although they affected actual play from which the industry has yet to recover.
New Jersey, Nevada and Delaware
The states of New Jersey, Nevada and Delaware have passed laws that explicitly legalize and regulating gambling on the internet.To legally gamble in any of these states, a player must operate their playing device within the state and be of gambling age. The three states aren't the only ones where the game is legal but they're the only jurisdictions that have specific laws legalizing and regulating online poker. In the US, unless a law prohibits it, an activity is legal which means the lack of laws in some states does translate to committing of a felony.
Conclusion
The big question then becomes, can US residents play real money poker legally on the internet? The short answer is; state laws vary. The general state gambling laws have made online poker illegal in most cases. While only New Jersey, Nevada and Delaware have legalized and regulated online poker, the only state which has a law explicitly forbidding playing poker for real money is Washington DC. Washington State passed a law in 2006 made playing online poker a serious crime.
Currently, there are at least nine other states which have proposals to legalize and regulate online poker. And as far as we can tell, no one within the US has been convicted or indicted for a crime that's related to playing online poker for real money, so far anyway. This, however, could change in the blink of an eye and players are therefore advised to only play online poker if it is legal where they live.