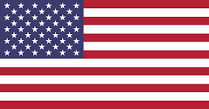 For gamblers wondering if they can play online poker in the United States, the short answer is that there's no federal law prohibiting US players from operating online poker accounts and playing for real money. The long answer is somehow complex because when it comes to state law, the picture becomes hazy. Many states still maintain outdated gambling laws which do not address the issue of US poker sites directly. A few have chosen to tackle online gambling in general, with the exception of Washington State which explicitly forbids online poker.
Legal Online Poker
Playing online poker legally in the US is not a black and white affair, especially when you consider new forms of poker sites are being tested in courts across the country; for instance, subscription-based poker rooms defy classification within existing US gambling laws. Thanks to the complex nature of the topic itself, there will always be confusion surrounding online poker law in the US. But one thing remains clear; US players still have a variety of legal ways with which they may play poker online for real money.
Poker After Black Friday
On April 15th, 2011 the United States government indicted a number of poker rooms – Full Tilt and Poker Stars among others – on allegations that, by accepting deposits and processing withdrawals from online players, they had broken the law. The poker rooms mounted a spirited defense against the charges, with Poker Stars' final settlement with the government resulting in their acquisition of Full Tilt's assets. The charges against the two companies were eventually suspended with no admission of wrongdoing. Pundits estimate that the size of the poker scene in the US remained relatively stable after Black Friday, with online poker players choosing to move on to sites that accept American players.
UIGEA's Impact On Poker
The notorious UIGEA
[
Unlawful Internet Gambling Enforcement Act
] law of 2006 may have changed the online poker scene but it did not expressly outlaw online poker. This law simply resulted in Party Poker, at the time the largest poker site in the world, opting out of the American market in response to shareholder pressure. However,
Poker Stars
still
allowed US players
. Their US market share was quickly taken over by Full Tilt Poker as dozens of other poker rooms that had followed the two out of the US market continued to accept players from the US. Basically, the UIGEA law had little practical impact on the nature or size of the online poker market and much like Black Friday, this law only resulted in a rearrangement of the market but not a reduction in its liquidity.
Poker Regulation
In the ensuing months and years, US players have been able to enjoy a lot more choices of poker sites legally, thanks in large part to federal and state regulation of online gambling. Currently, the states of New Jersey, Nevada and Delaware have passed laws which explicitly legalize and regulate online poker, with Nevada leading the pack among US states as it gave the US its first licensed real-money poker site in 2012. Gambling experts have projected that more states will soon follow the pioneering model established by the three states, which mean a range of online poker sites from one state are connected to poker rooms of other states to form an even wider poker network nationwide.
Several attempts have been made to pass federal poker regulation over the last few years to no avail, but the Nevada model could be upended should federal regulation pass before states roll out their own poker laws. Experts have projected the US federal government might beat individual states to the pot owing to a building interest in the online gambling world being exhibited by powerful voices in Congress. And while many might differ on the path such regulation may take, all agree that regulation of online poker is inevitable. The general consensus here being federal regulation should happen soon lest states take the lead and quickly establish their own regulatory regimes within the next two to three years.