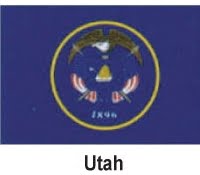 Online poker is gaining lots of attention of people across the country but some states have declared war against the online poker. Utah is one of the states that have clearly shown signs that they are not going to allow their residence to play online poker under any circumstances.
The residents of Utah can't access any game that is related with gambling because Utah never allowed any kind of gambling in the state. There are almost all the states offering online games and lottery for sure but Utah has made all kinds of gambling illegal, within its boundary.
In 2013, Utah made statement that authority will never allow any resident of Utah to access the gambling including the online poker. They are very strict against the gambling and the History of Utah suggests that there is no chance of online poker to be played, not even with the cards.
Utah law says, "In case federal law is passed by the government that gives permission to play online gambling to citizen of the USA then federal law provides the authorities to the state that they can opt not to apply the internet gambling in the state boundary, the state can opt out for internet gambling in any manner, that is provided by the federal law well with the time frame provided by the law".
This law shows that state has the authority to decide that federal laws will be applicable in the state in terms with gambling laws. If online poker is played in the Utah then it is taken as the offense of laws, set by the Utah lawmakers. It is very clear that if you want to play online poker in the Utah then you will be declared as criminal. Therefore, there is no future for online poker in Utah even for the optimistic people.