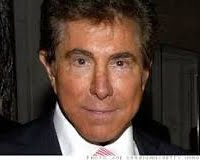 Billionaire CEO of publicly traded Wynn Resorts Limited addressed his management team in a conference call last week during a discussion on the company's earnings for the third quarter of 2015. Normally, management would be upbeat reviewing revenues from poker and other gaming activities, but this year is different. Revenues are significantly down.
Wynn's Bone Of Contention
In his opening remarks, Steve Wynn sharply criticized Macau's current policies on allocation of gambling tables in casinos. Apparently, the state poker law has changed; or even laws regarding gambling in general. However, this change in state laws and related gambling regulations has not been spelt out clearly. But considering what has been happening recently, casinos in Macau can no longer base their number of poker tables on their capacity. The state has begun to put a cap on the number of gaming tables a casino can hold. This is evident from what happened recently to two casinos, Galaxy and Studio City, who only came to know of their limited number of game tables weeks to casino opening. Needless to say, new information on such short notice disorganizes an investor in more ways than one, including the aspect of human resource. 
What generally came out of Wynn's speech was that currently there is lack of clarity and a lot of uncertainty regarding the regulation of casino operations within this Chinese peninsula, and that it is bound to affect business in an adverse manner. Wynn knows all about poker revenues and income from betting games in general and their impact on Macau's economy.
He opened his first casino in Macau in 2006, offering poker and other related games, and now he predicts that the new regulations will have a negative impact on the workforce within the industry as well as on other stakeholders like the junket operators. He observes that a good number of junket operators have already closed shop and the future for many others is uncertain.
Macau Casino Business Changing For the Worse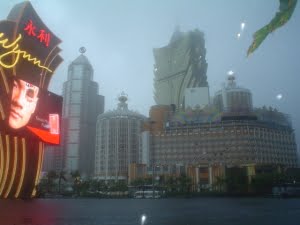 With the atmosphere as it is, Wynn warns that there is need to review the credit terms extended to stakeholders in order to safeguard business. Obviously, whether business is based on online gambling or gambling within brick and mortar casinos, inability to plan ahead is unsettling; the reason Wynn feels Wynn Resorts cannot go on advancing chips to the junket operators on the same terms as before.
Online poker; poker within ordinary casinos; and other betting activities, have continued in Macau for decades without a hitch. This city has actually been seen as China's Las Vegas for its many casinos and vibrant gambling activity. However, it appears that this position may gradually change as revenue from poker and other betting games has been falling consistently for the last 16mths. This year to-date, revenues earned from gaming in Macau has fallen a whole 36% compared to last year's same period.
Wynn Resorts Not Giving Up
Despite the disappointment in the way casino regulation is developing in Macau, Wynn Resorts is still ready to open its newest casino in the region come March. The casino, to be known as Wynn Palace, is set to open on 25th March 2016. And whether the limitation on tables for poker and other betting games continues or not, this luxurious integrated resort is going to make a mark in the region.
It is a $4 billion investment that has ample gaming space; meeting facilities; and all other amenities associated with a top of the range resort. Accommodation goes up to 1700 rooms and the place has a performance lake to boot. Evidently, there is more to look forward to at Wynn Palace beyond poker, online gambling and betting in general.